Friday Features are all about meeting the talented artists and creators of hand crafted goods to share their stories and bring to light the value and beauty found in handmade.
Today's feature is all about Jill from Jillybeans Studios on Etsy!
Tell me about your shop.
Hello! My name is Jill. I am a six year survivor of head and neck cancer. I had three fourths of my tongue removed. My speech is hindered and I live daily with chronic pain. I didn't allow the "C" work to slow me down. I have taught myself to make jewelry, crochet, and paint. This has been my outlet and therapy for the physical chronic pain following cancer. And BONUS, I found love to do these things! When I'm not working on my Etsy crafts I also love a good cup of coffee and relaxing with a good book. I'm also a health nut. I love to run, work out, and eat a good clean diet. My husband and I have five children between us so our life is never boring!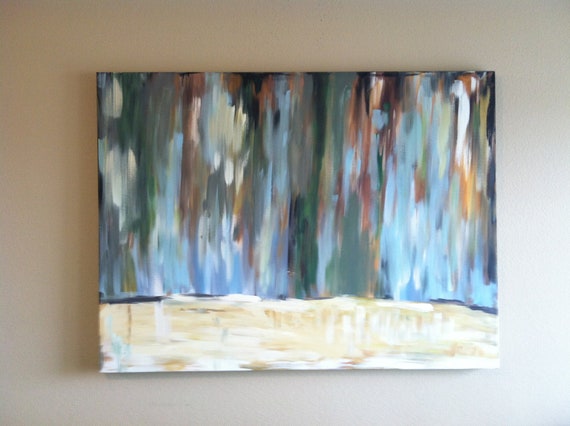 How did you start, and why did you choose your craft? How much experience do you have so far?
I started painting on canvas in 2005 to find some relief while undergoing chemo and radiation. While my family was sleeping and I couldn't at 3 in the morning I would be found painting pictures of my children in my kitchen. I then learned I loved painting. Making jewelry and crocheting were something I wasn't sure I'd enjoy but I tried both and loved them. Now, five years later I alternate my crafts so I don't get bored with repetition of one craft.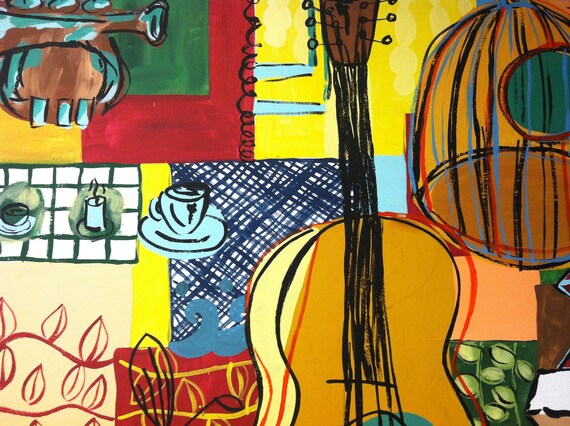 What influences your work from your life or city? (or anything else that influences you)
Relaxation is the key to a happy life. I love to relax in a coffee shop or library setting. I apply the same to my crafts. When I am painting I recreate the coffee shop setting in my home. I am a neat person so I start with a clean home. I play music that inspires my work, open blinds and allow the light to flow through our home, light candles, and make a fresh cup of cappuccino.  If I enjoy the time I spend crafting I find the customer is more satisfied with the finished product.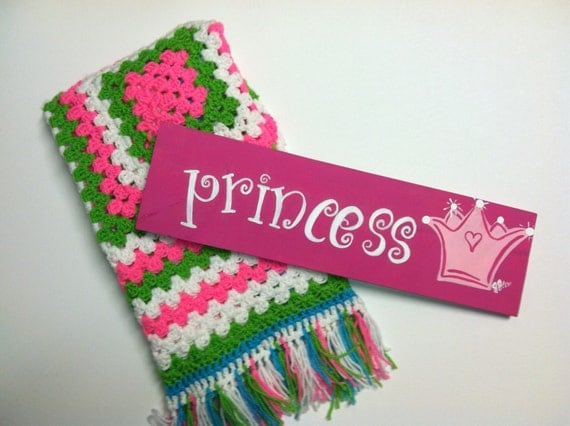 What do you do when you need a little bit if inspiration?
I have a BIG imagination! I love to pin on Pinterest. It it the worlds biggest craft spot and one of my favorite things to do when I need some "me time" or down time from a hectic day. Having five children is also an excellent source of entertainment and ideas to paint and craft. They ask me to make things for them and their little ideas inspire me to paint and crochet.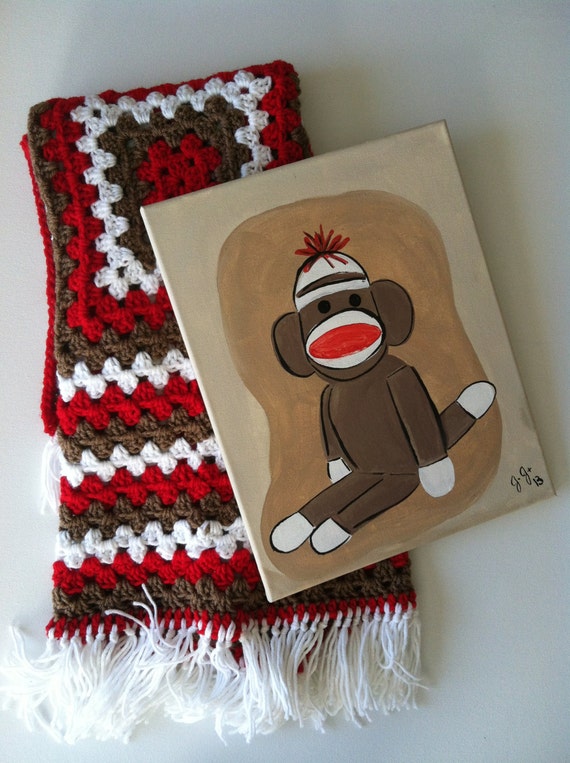 What does handmade mean to you?
My best achievement was learning how to use therapy and my ability to create new things. I found I could no longer work in the real world after living with chronic pain. It is exciting making things and achieving new goals. If it weren't for my ability to make handmade things I am not sure I would know how to overcome pain or find my purpose. Making handmade items has helped me to come to a good place in my life.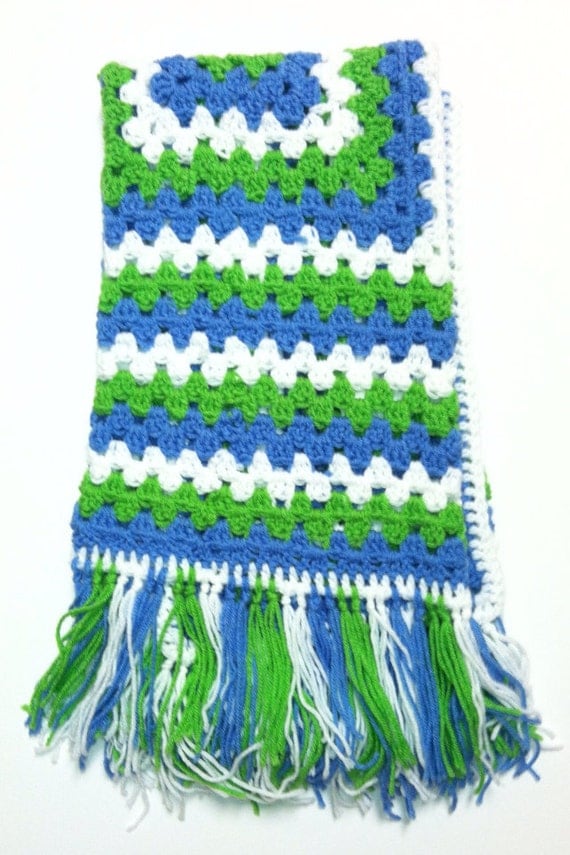 Do you also offer custom made items? Is it something you like to do?
I do offer custom made items. I offer this is a variety of my work. I can add a name or initials to any hand painted sign or canvas. I have painted many paintings to match children's bedroom schemes. Some special orders have been made by painting by customer request his or her photo on canvas. I can recreate any afghan in the customer's color requests. I love to make customer made orders! It's a new opportunity to expand my creativity at the customer's request.
What plans do you have for the future of you business?
I have found consistency brings the most from business. Most of my customers have been through word of mouth and friends at church or our community. My Etsy business is still a new baby business. By being consistent, creating the best quality work I can make, and by the help of bloggers like you I believe my store will grow in time.
Any advice for others looking to sell their handmade items?
Making something you love and selling is great therapy. I've found setting goals is the greatest way to feel great about your accomplishments. Make sure your having fun while creating. If you enjoy what you do you will make better quality items. Your customers will also enjoy taking advantage of your beautiful quality work. Good luck creating.
Many thanks to Jill and be sure to check out the rest of her shop!
Stay tuned for more Friday Features, crafty tutorials, and other joyous posts!  If you'd like to stay up-to-date on happenings here at Homegrownjoy, follow this blog, like us on Facebook, or follow on Twitter.  Thank you!